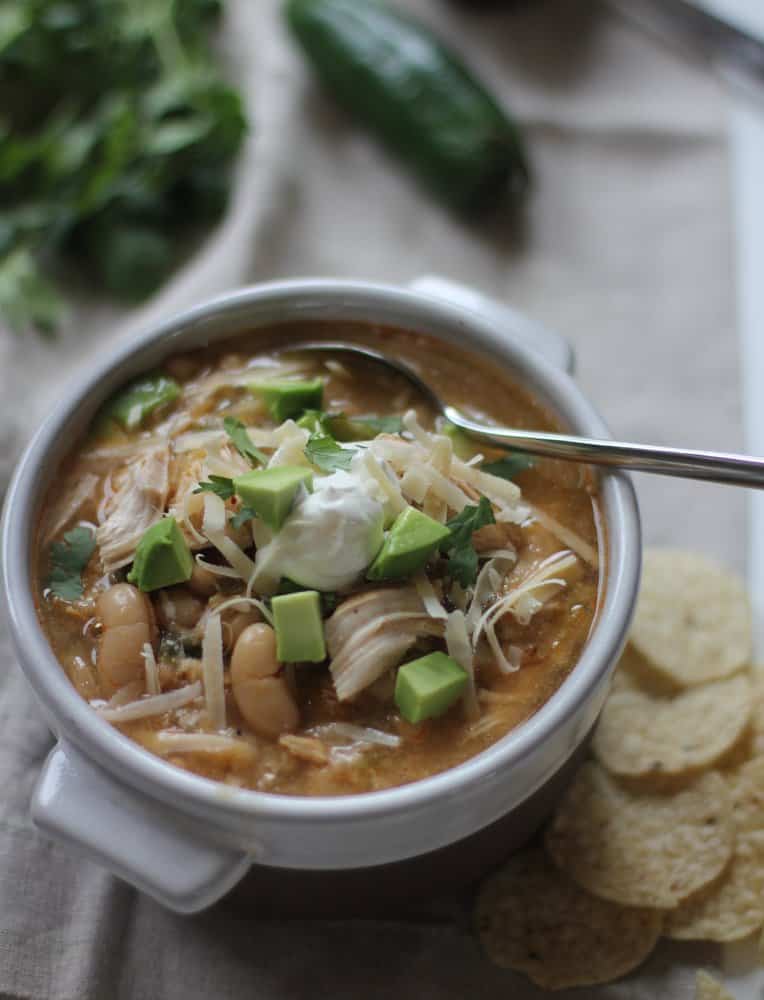 Yum
16
10 minutes
1 hour
Rating: ★★★★
Ingredients
For the Chili:
2 lb Dried White Beans
3 lb Chicken Breasts
32 oz jarred Salsa Verde
1 Yellow Onion, chopped
9 cloves Garlic, chopped
1 tbsp Ground Cumin
1 tbsp Chili Powder
6 cups Chicken Stock
2 cups plain non-fat greek yogurt
1 bunch of Cilantro
1 lime
For Serving (optional):
Sharp Cheddar Cheese, shredded
Avocado, cubed
Tortilla Chips
Directions
Pour enough chicken broth to coat the bottom of the pressure cooker.
Add chicken breasts and a generous amount of salt and pressure cook for 30 minutes.
Shred the chicken with a fork and return to cooker.
Add beans, salsa, garlic, cumin, chili powder, and chicken broth and cook for 20 minutes.
Add in greek yogurt and chopped cilantro(cut off the stem and use the remainder to taste).
Top with any optional ingredients and serve.
More delicious recipes