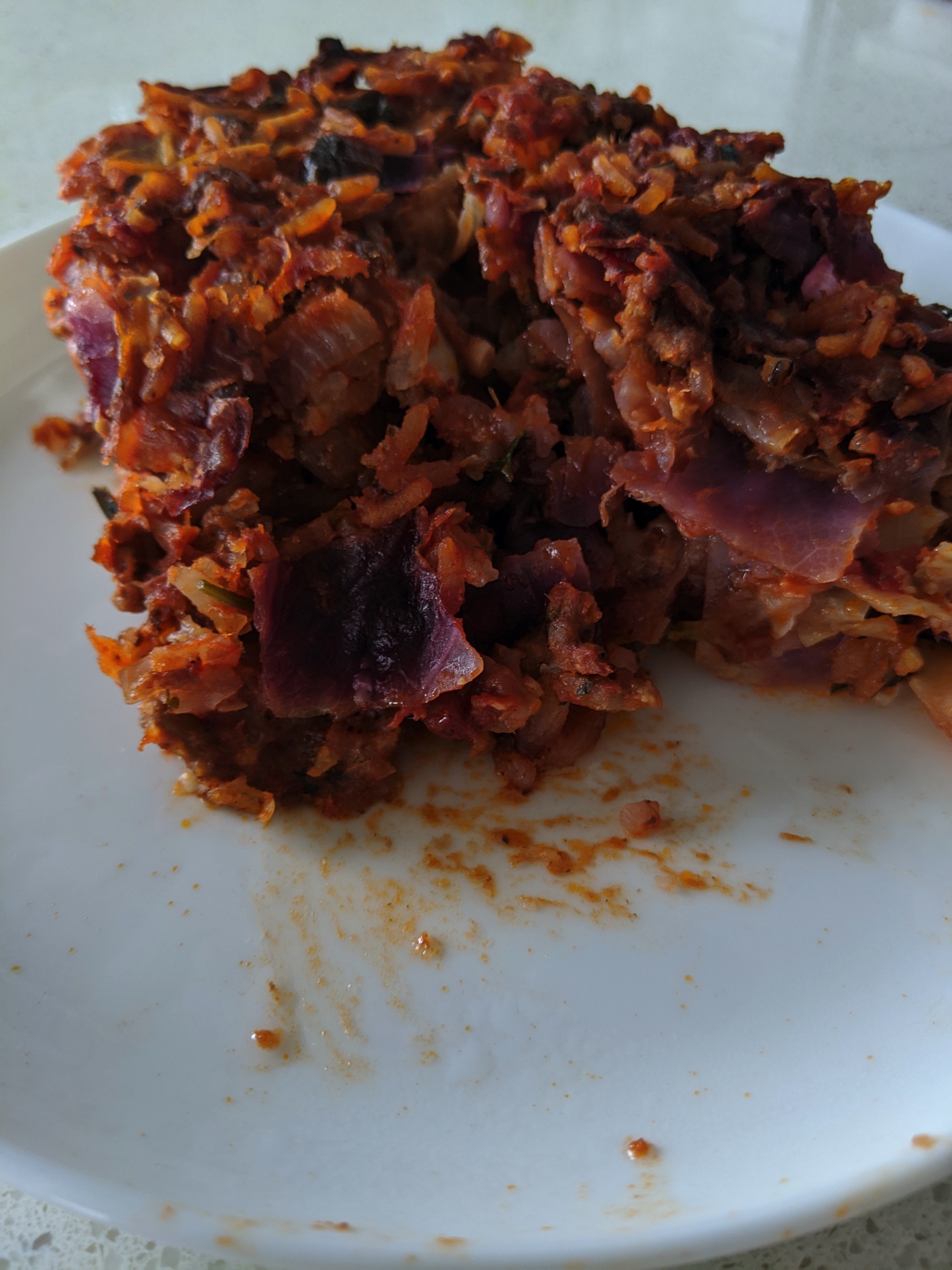 Yum
Yield: 6 servings
10 minutes
40 minutes
Rating: ★★★★
Ingredients
2 lbs green cabbage, roughly chopped
1 lb ground beef
2 tbsp olive oil
1 large onion, chopped
4 cloves garlic
8 oz tomato paste
28 oz whole peeled tomatoes
1 cup rice, washed and rinsed well
Salt to taste
1 tsp black pepper
1 tsp dried mint
1 lemon, juiced
A handful of chopped parsley
3/4 cup water
1.5 tsp cayenne pepper
Directions
Chop the cabbage roughly and blanch in boiling water, for about 5-10 minutes. Ensure the water is very salty when blanching.
Brown and cook ground beer over medium heat.
Add onions and cook for 5 minutes.
Add garlic and cook for 1 minutes.
Add tomato paste and cook for 2 minutes allowing it to brown slightly.
Add crush whole peeled tomatoes by hand and add, stirring well.
Season with salt, black pepper, cayenne and dried mint.
Add in the chopped parsley and chopped and blanched cabbage in the pan. Pour lemon juice over it. Stir well. Adjust seasoning to taste.
Preheat oven to 350F.
Add in rice and 3/4 cup of water, stir and cover the pan. Cook for 15 - 20 minutes until rice is tender and water is absorbed.
Pour into the casserole dish and bake for 30 minutes.
More delicious recipes