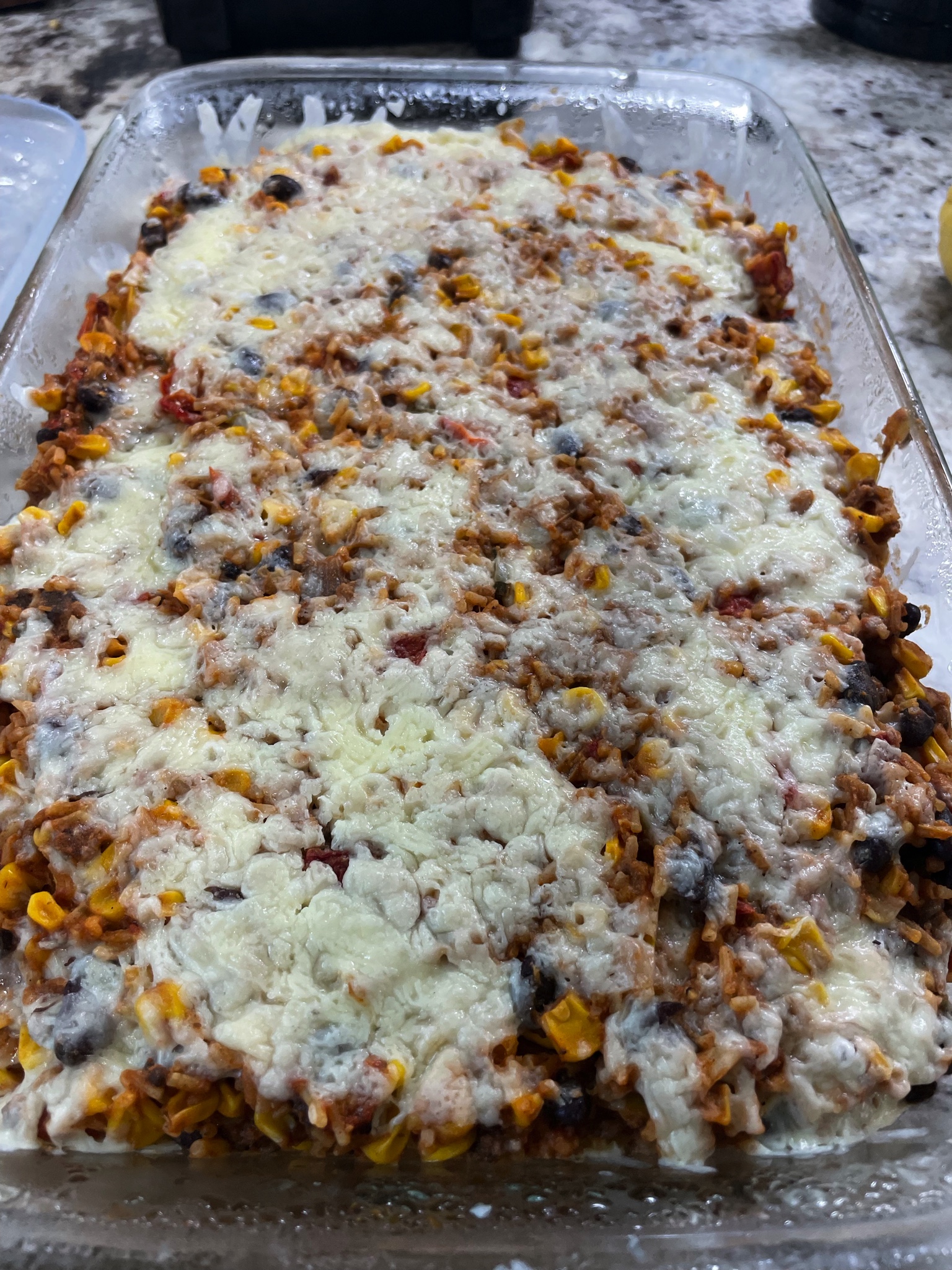 Yum
Ingredients
1 lb ground beef
3 tablespoons olive oil
2 red onions, chopped
2 green peppers, chopped
4 jalapeno, seeded and diced
32oz frozen corn kernel
1 tbsp ground cumin
1 tbsp smoked paprika
½ tsp cinnamon
½  tsp cayenne to taste
2 teaspoon salt to taste
2 (15 ounce) can black beans, drained and rinsed
2 cup rice
4 cups chicken broth
6 oz tomato paste
2 (14 ounce) can fire-roasted diced tomatoes, drained
2 cups freshly shredded cheddar
chopped fresh cilantro, for garnish
Directions
Warm up a large pot over medium heat. Add oil and brown ground beef.
Add onions and cook for about 2 to 3 minutes, until it starts to soften.
Add in the green peppers, jalapeno, corn, cumin, paprika, cinnamon, salt and cayenne. Cook for about 5 minutes, until the veggies are all tender.
Add in the tomato paste and brown rice. Cook for 1 to 2 minutes, stirring almost constantly.
Add in the drained tomatoes, black beans and veggie broth. Give the mixture a good stir then bring to a boil. Turn down the heat, cover and let simmer for about 10 to 15 minutes, until almost all of the broth has been absorbed by the rice and rice is tender.
Using the same pot or transfer to a casserole dish. Top with cheese and melt.
Garnish with the cilantro before serving.
More delicious recipes