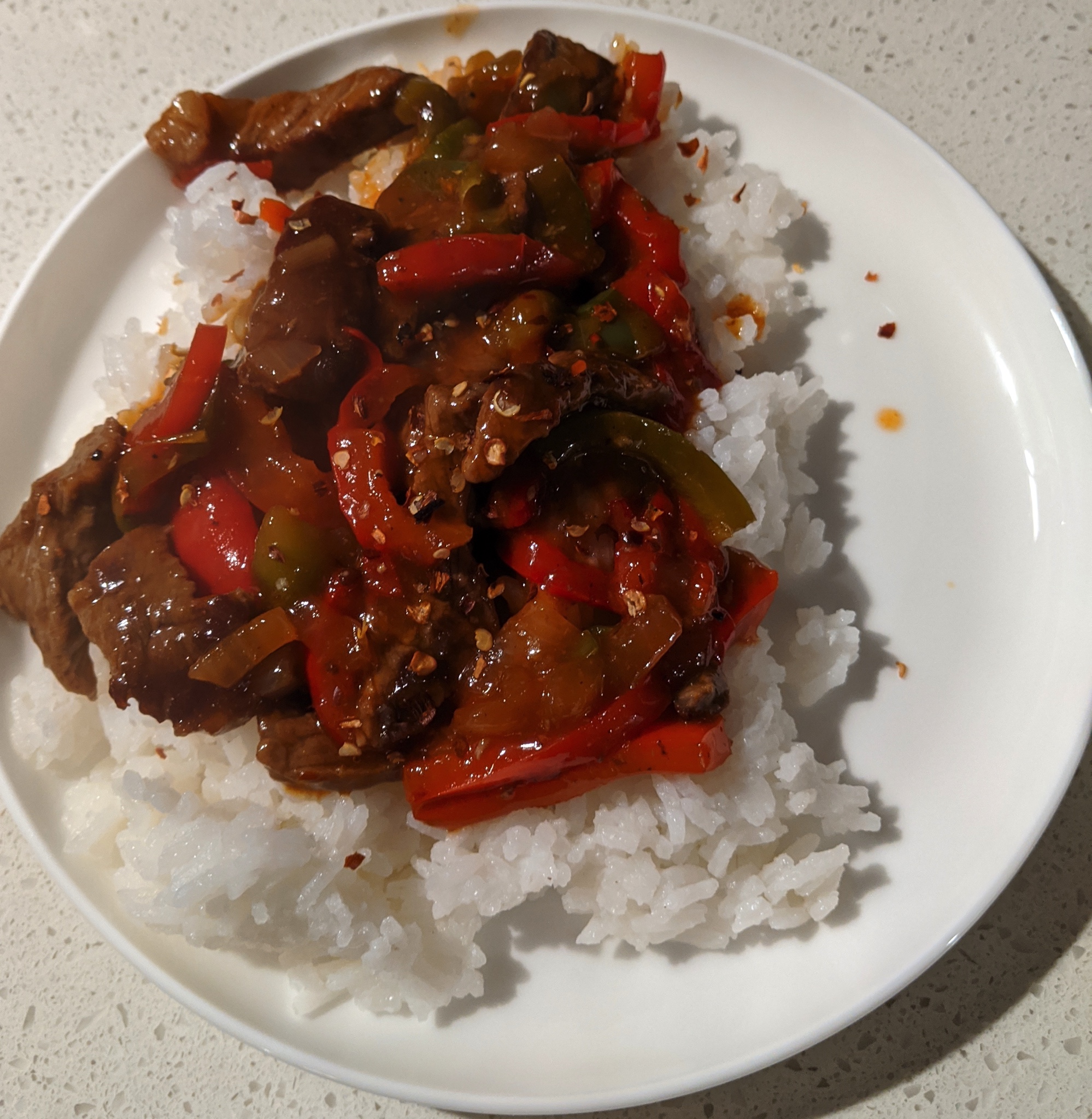 Yum
Ingredients
3 lbs flank steak or skirt steak, sliced into trips (half inch, by inch)
2 red pepper thinly sliced
2 green pepper thinly sliced
1 onion, sliced
2/3 cup water
2/3 cup sugar
3/4 cup ketchup
8 tbsp rice vinegar (or white vinegar)
2 tsp red pepper flakes
8 cloves minced garlic
4 tbsp cold water + 2 tablespoon corn starch
3 cups dry rice cooked, for serving
Directions
Add sliced steak to a large greased skillet and brown over medium heat 2-3 minutes
Sauté onions
Sauté peppers
In a medium bowl whisk together water, sugar, ketchup, vinegar, red pepper flakes, and garlic. Add to pan with the steak and peppers and stir to coat. Cover and bring to a boil.
In a small bowl stir together cold water and corn starch till dissolved.
Add to pan and stir until thickened.
Serve over cooked rice.
More delicious recipes