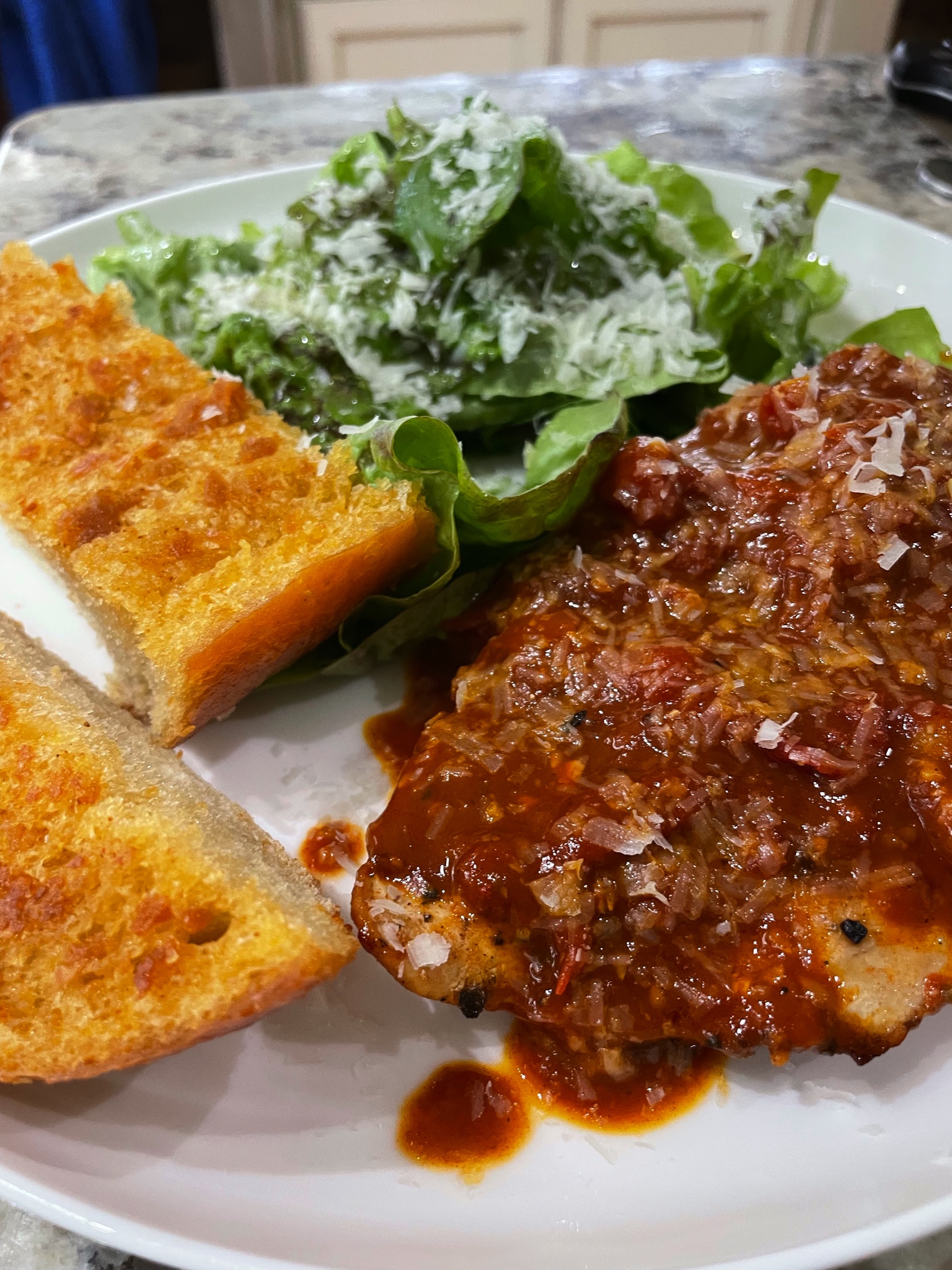 Yum
Ingredients
2 boneless, skinless chicken breasts, butterflied and cut in half
Kosher salt and black pepper
4 tablespoons butter, at room temperature
5 clove garlic, minced
2 teaspoon dried oregano
3 teaspoon sweet paprika
2 pint grape tomatoes
1 tbsp Balsamic Vinegar (to taste)
1/3 cup chicken stock (only enough to ensure some sauce)
Directions
Melt half of the butter in a saute pan over medium heat. Season the chicken with salt and pepper, and saute in the herb butter for about 4 minutes per side, until cooked through. Remove to a plate and tent with foil to keep warm.
Combine the remaining butter, garlic, and oregano in a small bowl and add the pan
Add the tomatoes to the pan, and stir occasionally until they begin to brown(before bursting) and burst, about five minutes. Add the rest of the herb butter and paprika to the pan, and crush the tomatoes slightly with the back of your spoon until they release their juices and begin to combine with the butter.
Add the broth to the pan, and continue cooking until everything is well-blended and a nice pan sauce forms.
Serve the chicken topped with the sauce.
More delicious recipes