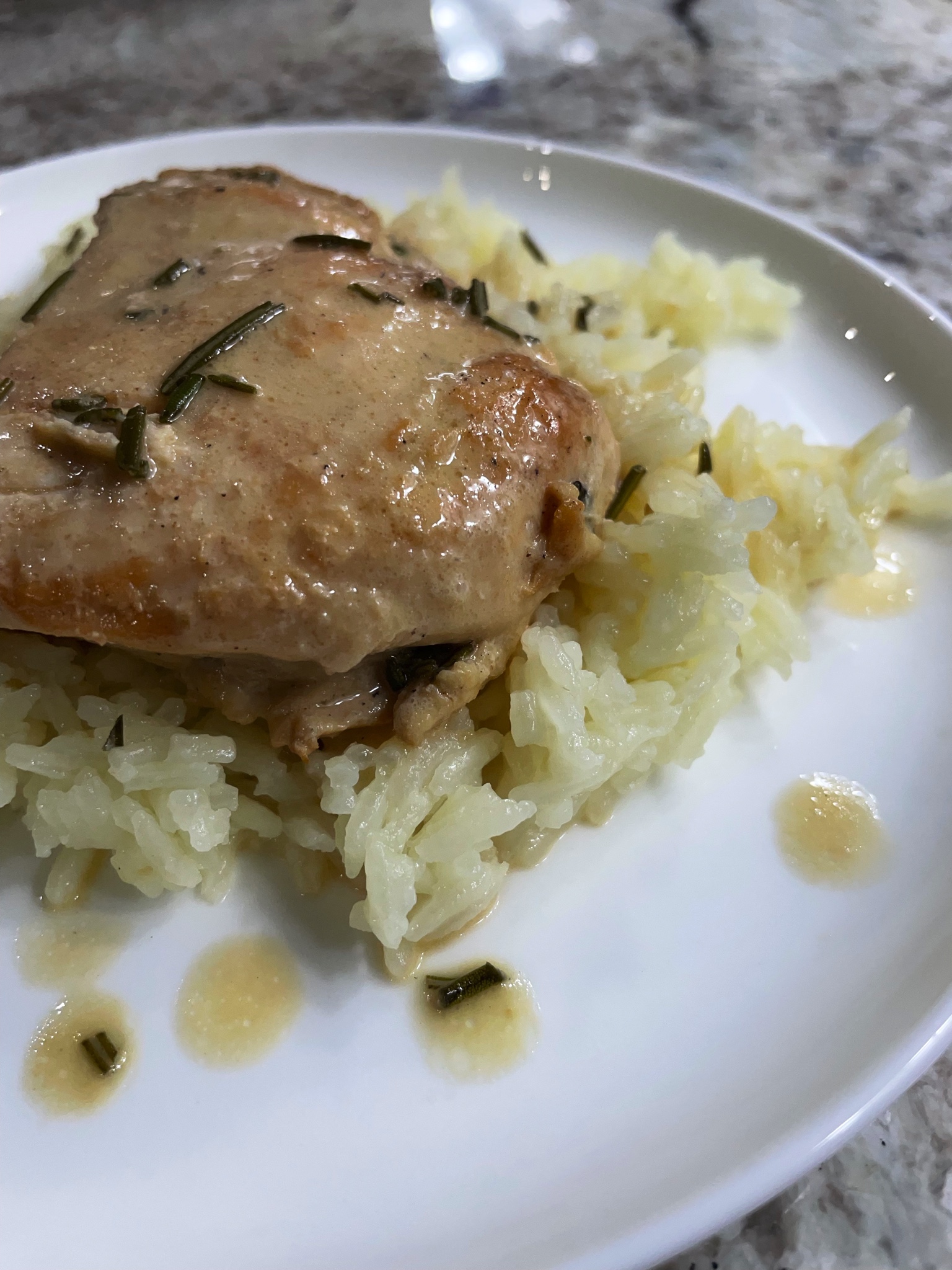 Yum
Yield: 4 servings
15 mins
1 hour
Rating: ★★★★★
Ingredients
4 boneless skinless chicken breasts, halved
4 tablespoons butter, divided
1/2 cup chicken broth
1/2 cup heavy whipping cream
1 tablespoon minced fresh rosemary
3 cups uncooked rice
Directions
In a large stainless steel skillet over medium heat, cook chicken in 1 tablespoon butter 4-5 minutes on each side until golden brown and cooked through. Remove to a plate and keep warm.
Add chicken broth to pan and stir to loosen any browned bits from the bottom of the pan. Add the cream and bring the sauce to a simmer. Continue to cook and stir until slightly thickened, 3-5 minutes.
Stir in the minced rosemary and the remaining butter until butter is melted. Return chicken to pan for an additional 2-3 minutes. Spoon sauce over top just before serving.
More delicious recipes