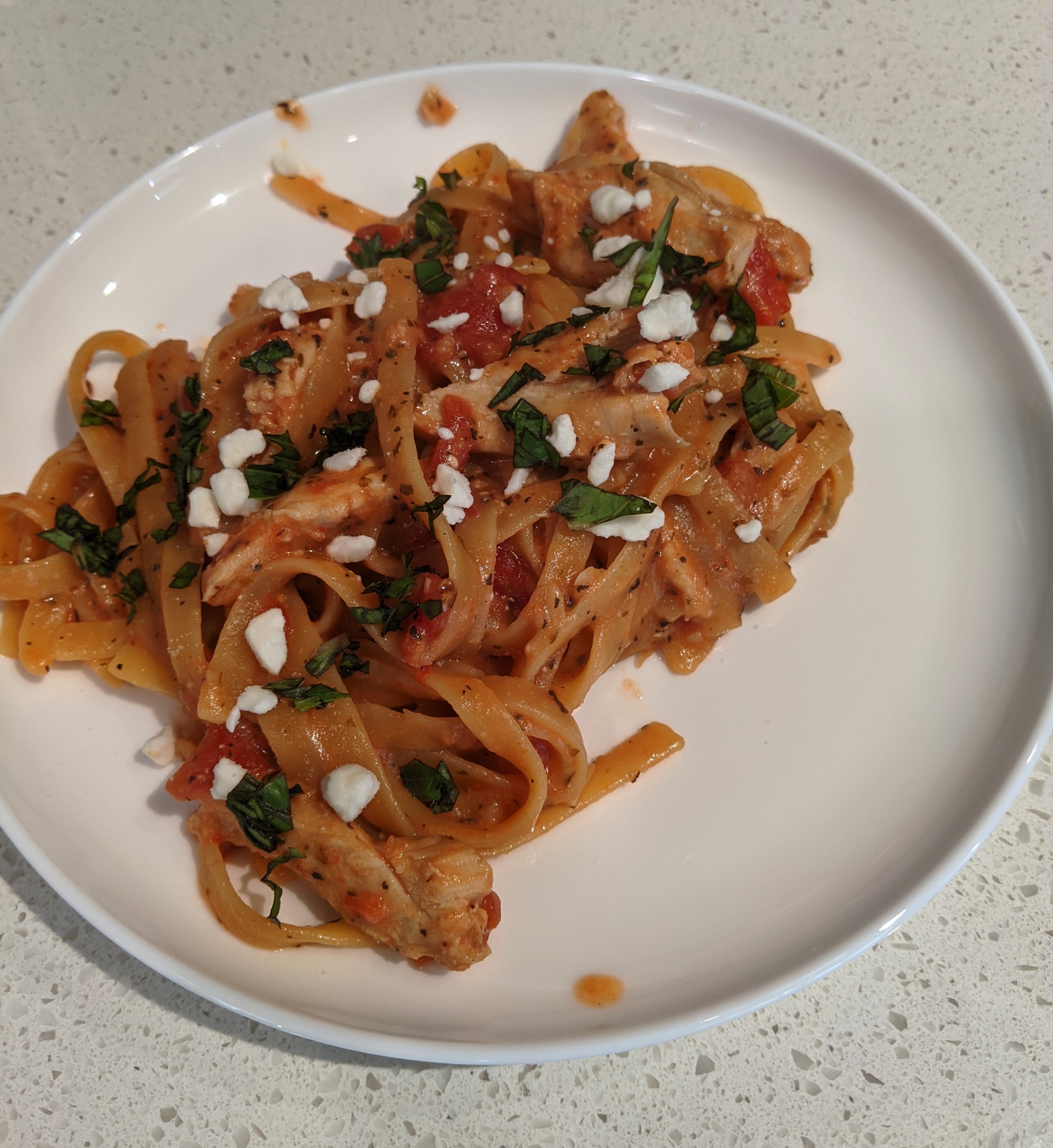 Yum
Yield: 4 –6 servings
5 mins
30 mins
Rating: ★★★
Ingredients
2 tbsp extra-virgin olive oil
1.5 lbs boneless skinless breasts, halved
28 oz peeled whole tomatoes
x basil
X tbsp oregano
x garlic
3 cups water
1 lb fettuccini pasta
4 oz feta cheese + additional for serving
Finely chopped fresh basil
Directions
Halve Chicken breasts and season both sides with salt and pepper.
With olive oil cook the chicken on one side for 8 minutes allowing a crust to form. Flip and cook for an additional 5 minutes until cooked.
Slice chicken and set aside.
In a pot put diced tomatoes and water and bring to a simmer. Stir in the pasta and cook for 5 minutes.
Add chicken and cover for 10 minutes.
Remove the lid, stir, then add the feta. Stir once more, then let cook uncovered for 5 additional minutes. Serve warm, sprinkled with the feta cheese and fresh basil.
More delicious recipes