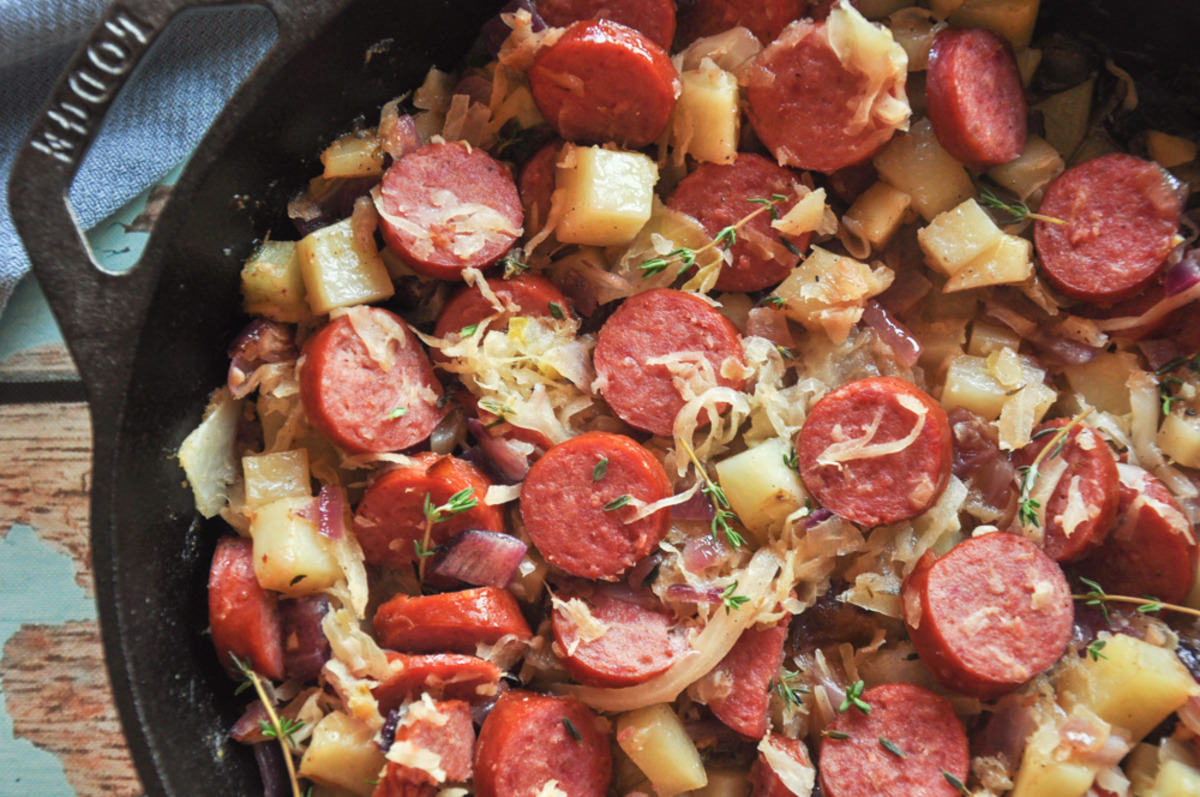 Yum
Serves: 4
20 min
3hrs 20mins
Rating: ★★★
Ingredients
1/2 cup butter
1 medium onion, diced
2 garlic cloves, minced (four if you are a garlic lover)
1/2 teaspoon thyme leaves
1/4 teaspoon ground sage
ground black pepper, to taste
3 potatoes, peeled and diced (try to use a waxy potato like Yukon gold (russets will disintegrate in the baking process)
1 (16 ounce) bag sauerkraut, from the deli aisle (not canned please)
1 lb beef kielbasa, cut into 1/2 inch pieces (two if you're an insane sausage lover)
Directions
Put the cold butter in a cold pan with the diced onion, and slowly bring to a simmer on medium heat.
This brings out the sweetness of the onions.
Simmer for about 10 minutes.
Add minced garlic and simmer 2 more minutes.
Add next 3 ingredients.
Combine with the sauerkraut (undrained and not rinsed), kielbasa and potatoes.
Bring to a simmer on the stove top.
Cover loosely with foil and place in a preheated 225°F oven for 3 hours.
More delicious recipes